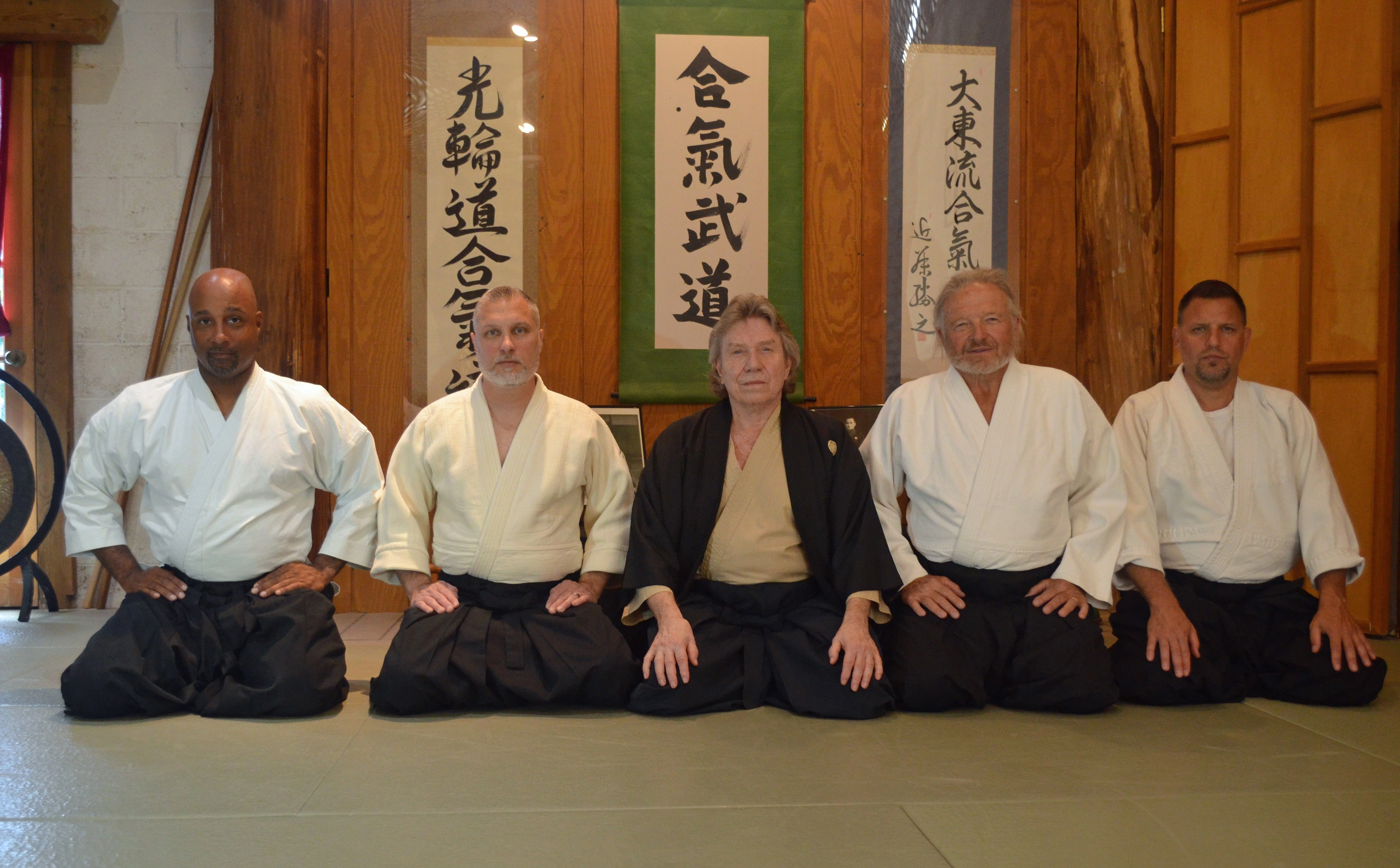 David Lewis Sensei, Ted Howell Sensei, John Goss Sensei, David Livingston Sensei and Brian Moore Sensei.
The Aiki Martial Arts Institute is a 501c3 Nonprofit Japanese cultural and educational facility. We offer instruction in both modern and classical Japanese martial arts, as well as classes in martial arts inspired Hatha Yoga. All senior members of the teaching staff bring decades of experience and contribute to a challenging, well-rounded curriculum.
The Aiki Martial Arts Institute is an independent organization, headquartered in Bel Air Maryland, with affiliate schools (dojo) located in New Jersey, Pennsylvania, and Mexico. Although independent, we are directly affiliated with the (Mainline) Daito-ryu Aikijujutsu Headquarters (located in Tokyo, Japan) and maintain friendships with senior teachers of Aikikai Aikido, Korindo Aikido, and related martial arts.