Harrisburg Aikido Dojo
https://harrisburgaikido.azurewebsites.net/
Branch: Pennsylvania (North)
Branch Chief: Brian Moore
Brian Moore has been a martial arts practitioner for 25 years and is the Chief Instructor / Director of the Harrisburg Aikido Dojo. He began his study of Korindo Aikido under David Livingston Sensei (5th dan) at the East Berlin Community Center in 1998 and has trained directly under both David Livingston and John Goss Sensei (7th dan Shihan) since that time.
Brian Moore Sensei holds the following rank:
4th dan Shibucho Mikata Korindo Aikido (Aiki Martial Arts Institute)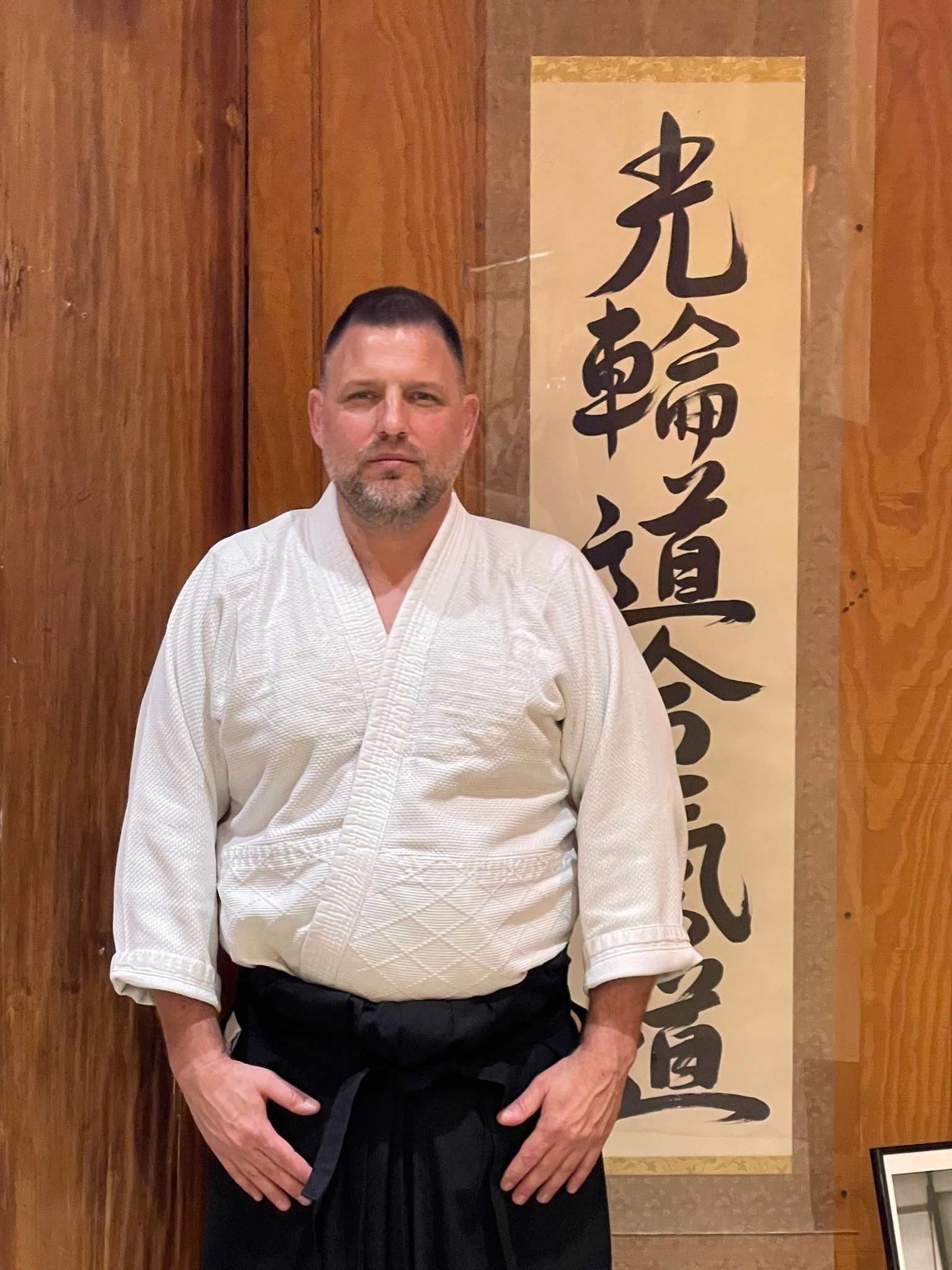 Brian Moore Sensei (2023)
Brief Biography
Brian is currently the Director of Curriculum, Instruction, and Assessment of a public school system located in Pennsylvania. His background includes both teaching and administrative positions. Moore Sensei started teaching Aikido privately in 2006 and opened Harrisburg Aikido in the summer of 2013. Harrisburg Aikido was authorized as an official Aiki Martial Arts Institute Shibu (Branch Dojo) in 2017.
Moore Sensei has also trained with the following teachers:
Katsuyuki Kondo (Menkyo Kaiden Daito-ryu Aikijujutsu)
Wolfgang Baumgartner (7th dan Shihan Aikikai / Iwama-ryu)
Aviv Goldsmith (6th dan Aikikai / Iwama-ryu)
Takao Arisue (7th dan Aikikai / Nishio-ryu)
Kazuya Nakamichi (7th dan Aikikai / Nishio-ryu)
Frank Doran (8th dan Shihan Aikikai)
Robert Kubo (8thdan Shihan Aikikai)
Hiroshi Ikeda (7th dan Shihan Aikikai)
Lia Suzuki (6th dan Aikikai)