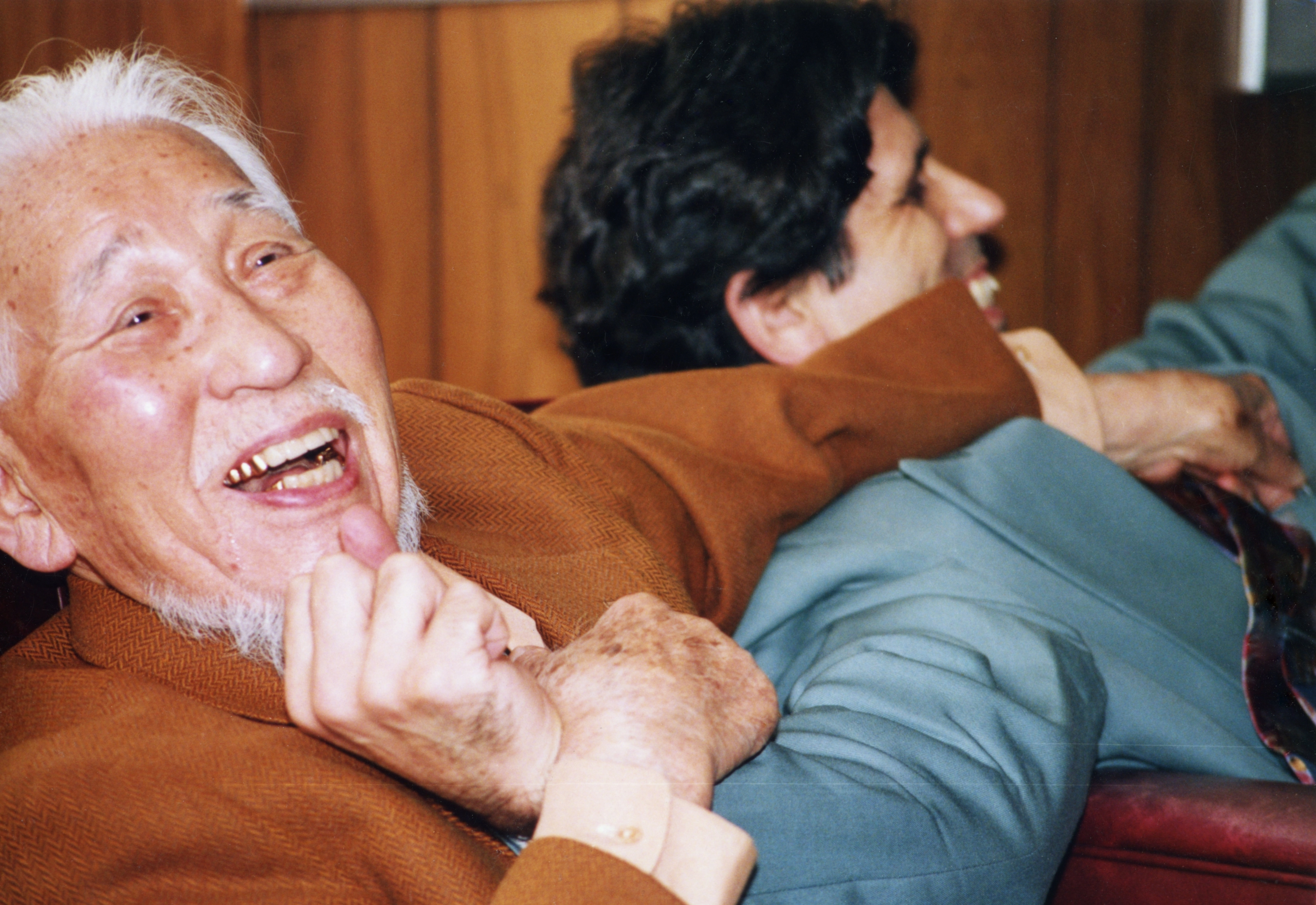 Minoru Hirai Sensei (Founder of Korindo Aikido) and Stanley Pranin (Editor in Chief of Aikido Journal)
Minoru Hirai (1903-1998) was a key figure in the early history of Ueshiba Morihei's Aikido. A martial arts master with strengths in both jujutsu and kenjutsu, Hirai Sensei was known to be politically influential within the government controlled Dai Nippon Butoku-Kai (Greater Japan Martial Virtue Society) organization and served as the DNBK Tokyo Branch Manager. He held the DNBK teaching title of Judo Tasshi (master or expert; equivalent to the later used title Kyoshi) and was appointed as the Chief Jujutsu Instructor for the Japanese Army's Military Police School during WWII (holding the rank of colonel).
Hirai was a member of Ueshiba Morihei's famous Kobukan Dojo from 1939 to 1946. He held the Kobukai rank of 6th dan and was appointed to the position of Kobukan General Affairs Director by Ueshiba in January 1942.  Shortly thereafter, upon moving to Iwama in November of 1942, Ueshiba Morihei placed Hirai Sensei in charge of the Kobukan Dojo (now known as the Aikikai) and tasked him with mentoring the young Ueshiba Kisshomaru, in his absence. There are disputes regarding when this post was relinquished; however, there is anecdotal evidence that supports Hirai Sensei left the Kobukan shortly after the end of WWII.